After five weeks on site Rilmac Asbestos Services has seen success at the DNRC Project near Loughborough. Having been selected as official asbestos removal and disposal contractors for this prestigious project the Asbestos Services Division were able to work alongside sister company Rilmac Scaffolding in the development of a facility which will support service men and women injured in their duty.
Stanford Hall, core of the new Defence and National Rehabilitation Centre, DNRC, is a 15C grade II listed building with a fantastic heritage and over the 20th Century various rooms made use of asbestos as a fire retardant and insulation material. As the hazardous nature of this substance is now widely recognised for the danger it presents its removal was a prime concern at the development.
Rilmac Asbestos Services' involvement was managed by contracts manager Richard Yorke and overseen on site by Nick Powell. Teams of nine worked daily having first erected safe and secure enclosures suitable for work within a listed building. Working to the highest specifications all highly trained asbestos removal operatives worked for 25 days to ensure the site was safe from contamination.
Sensitivity to the listed status of the building was imperative. "When you are working in an environment like this," said Richard Yorke, "especially when other trades are working on site around you, you need to plan meticulously and consider every eventuality. As an historic and listed building it was important that we left no trace of ever having been there at all."
"It has been a privilege to provide our services on such a worthwhile project," added Rilmac Asbestos Services Director Michael Wood, "the DNRC will revolutionise the way rehabilitation is managed in the armed forces and we are proud to have played our part."
Rilmac are very pleased with their success at the DNRC project, and proud to have worked on such a significant development. Everyone at the Rilmac Group will be watching the onward work and success of the Centre, once complete with interest.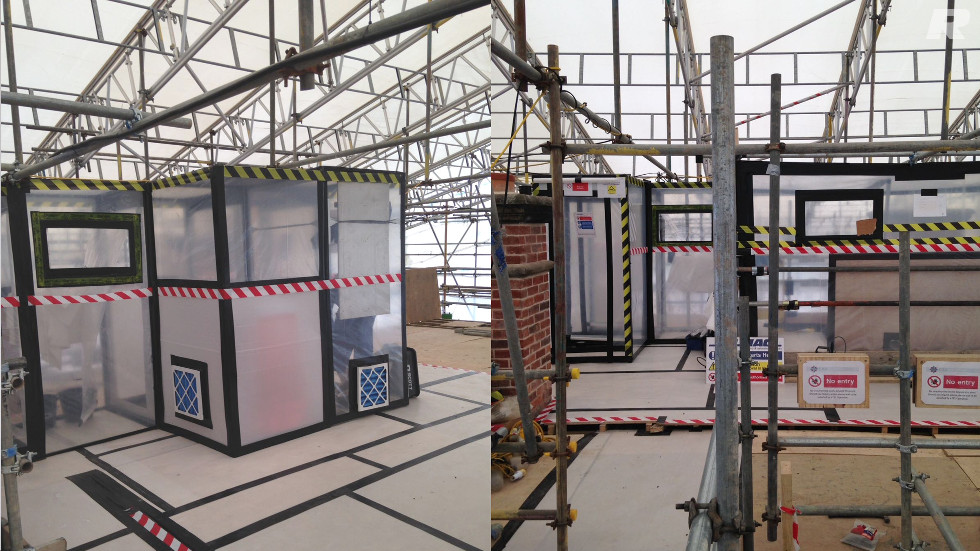 Rilmac Asbestos - Lincoln
Crofton Drive, Allenby Road Industrial Estate, Lincoln, Lincolnshire LN3 4NJ

Tel: 0800 612 9002
Fax: 01522 510291

Rilmac Asbestos - London
B.W. House, 1 Lea Road, Waltham Abbey, EN9 1AS

Tel: 0800 612 9002

Rilmac Asbestos - Huddersfield
Heritage Exchange, Wellington Mills, Plover Road, Lindley, Huddersfield, HD3 3HR

Tel: 0800 612 9002

Rilmac Asbestos - Northampton
Unit 3, The Scorpion Centre, 19-21 Hartburn Close, Crow Lane Industrial Estate, Northamptonshire NN3 9UE
Rilmac Holdings LTD
Crofton Drive, Allenby Road Industrial Estate, Lincoln, Lincolnshire LN3 4NJ

Tel: 01522 531711
Fax: 01522 510291