Every year Pancreatic Cancer Awareness encourages local communities to light up a local landmark purple to raise awareness and gain support in the fight against this disease.  One such landmark is St James's Church in Louth where they annually illuminate the building purple for several weeks in November.
It takes time, and addition costs, for the regular church spotlights to be switched over to purple for this period and Rilmac Scaffolding are proud to have been able to contribute towards this work for 2018 alongside other local businesses.  With many staff from the town, including supervisors, estimators, managers and directors the company was only too happy to offer their support.
Purple is the colour associated with pancreatic cancer across the globe and so lighting iconic landmarks, communities and homes purple in honour of the thousands of individuals and families affected by pancreatic cancer is a beautiful way to raise awareness.
Louth St James's Church joins such landmarks as Blackpool Tower and Edinburgh Castle in being lit purple for this worthwhile cause.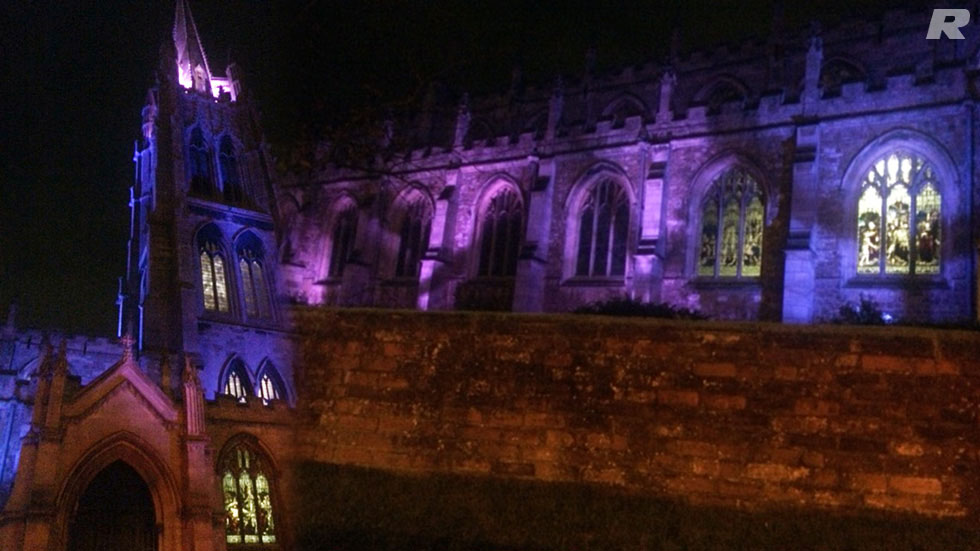 Rilmac Scaffolding - Manchester
Unit D21 Fieldhouse Industrial Estate, Fieldhouse Road, Rochdale, OL12 0AA

Tel: 0800 612 9002

Rilmac Scaffolding - Lincoln
Greetwell Road, Lincoln, Lincolnshire LN3 4NH

Tel: 01522 545680
Fax: 01522 516530

Rilmac Scaffolding - London
Unit 4, Ashton Gate, Ashton Road, Harold Hill, Romford, RM3 8UF
Rilmac Scaffolding - Northampton
7 Edgemead Close, Round Spinney, Northampton, Northants, NN3 8RG

Tel: 01604 659 788

Rilmac Scaffolding - Huddersfield
Heritage Exchange, Wellington Mills, Plover Road, Lindley, Huddersfield, HD3 3HR
Rilmac Holdings LTD
Crofton Drive, Allenby Road Industrial Estate, Lincoln, Lincolnshire LN3 4NJ

Tel: 01522 531711
Fax: 01522 510291