Rilmac are proud to have been part of Lincoln Construction Week 2018. The event held by Lincoln Group Training Association (LGTA) in partnership with The Education Business Partnership (The EBP) was attended by more than 1000 Lincolnshire school children over the three days.
Now in its 16th year, the event aims to raise awareness of the diversity of careers available within the construction industry. 33 local and national companies from the industry took part, all looking to inspire the next generation to consider a career in construction. The children participated in a wide range of construction-related activities, including brick laying, joinery, surveying and even operating a digger!
The theme for our activity this year was 'Playing with Danger' and was led by Mick Davenport and Andy Dallas from our SHEQ department and assisted by Cat Davison and Gavin Mainprize. In teams, the children were given 30 minutes to try and spot as many hazards as they could on the building site we set up for the event. The children were fabulous and were brilliant at coming up with ideas on how to make the hazards safer.
They all had fun, but also came away with a better understanding of the dangers that can be found on a live building site. We also had some great discussions about the different types of careers that are available in the construction industry and were able to show that the industry needs a vast variety of skills. The Rilmac team found it thoroughly rewarding and it was wonderful to engage with so many local school children.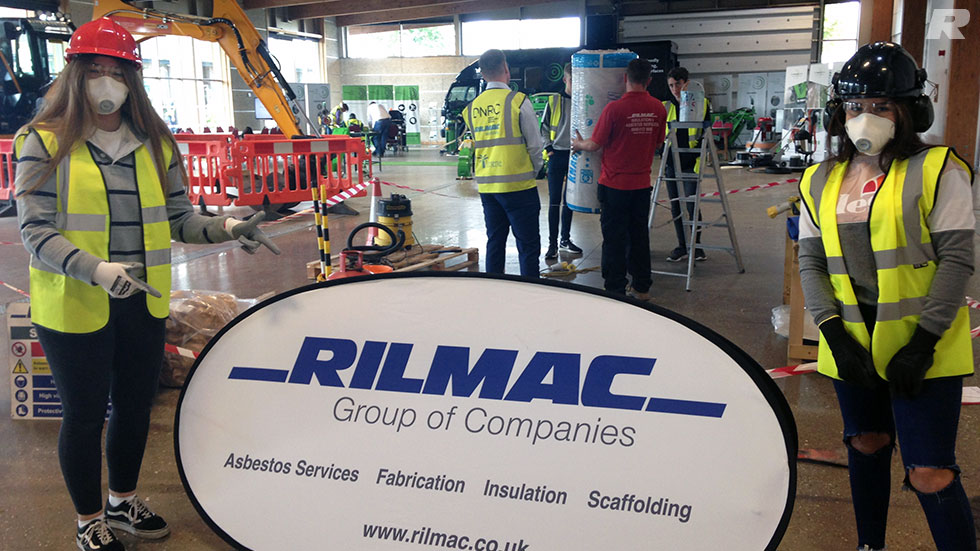 Rilmac Asbestos - Lincoln
Crofton Drive, Allenby Road Industrial Estate, Lincoln, Lincolnshire LN3 4NJ

Tel: 0800 612 9002
Fax: 01522 510291

Rilmac Asbestos - London
B.W. House, 1 Lea Road, Waltham Abbey, EN9 1AS

Tel: 0800 612 9002

Rilmac Asbestos - Huddersfield
Heritage Exchange, Wellington Mills, Plover Road, Lindley, Huddersfield, HD3 3HR

Tel: 0800 612 9002

Rilmac Asbestos - Northampton
7 Edgemead Close, Round Spinney, Northampton, Northants, NN3 8RG
Rilmac Holdings LTD
Crofton Drive, Allenby Road Industrial Estate, Lincoln, Lincolnshire LN3 4NJ

Tel: 01522 531711
Fax: 01522 510291