As part of an on-going strategy for growth and diversification Rilmac Scaffolding are proud to announce their new Achilles RISQS Accreditation.  After six months focused and dedicated hard work Rilmac are now accredited to work in the exciting and growing rail industry, offering a wider scope of works and increased diversity of customers.
RISQS, the Railway Industry Supplier Qualification Scheme is the pre-qualification service through which all procurement of services and goods for the UK rail industry is made.  The accreditation underlines our capabilities, qualification, suitability and readiness to work for such companies as Transport for London, Network Rail, infrastructure contractors, and freight and passenger service providers.  With an industry the size of rail across the UK every element of the supply chain must be up to standard.  We look forward to working in this challenging new environment and exploring the exciting opportunities it offers.  Rilmac Scaffolding had to meet a predetermined set of strict criteria before achieving the new RISQS Accreditation, ensuring that can be relied on to meet the needs of the industry on any project we aim for.
"Rail is going to be an increasingly important part of the UK economy as we move forward," said Des Booth, director at Rilmac Scaffolding, "with the Northern Powerhouse, HS2, Crossrail, and many other projects this is a fantastic opportunity for us.  We are looking forward to grasping it with both hands."
Having recently completed the RISQS Accreditation audit Rilmac Scaffolding are now looking forward to making tracks in the rail industry.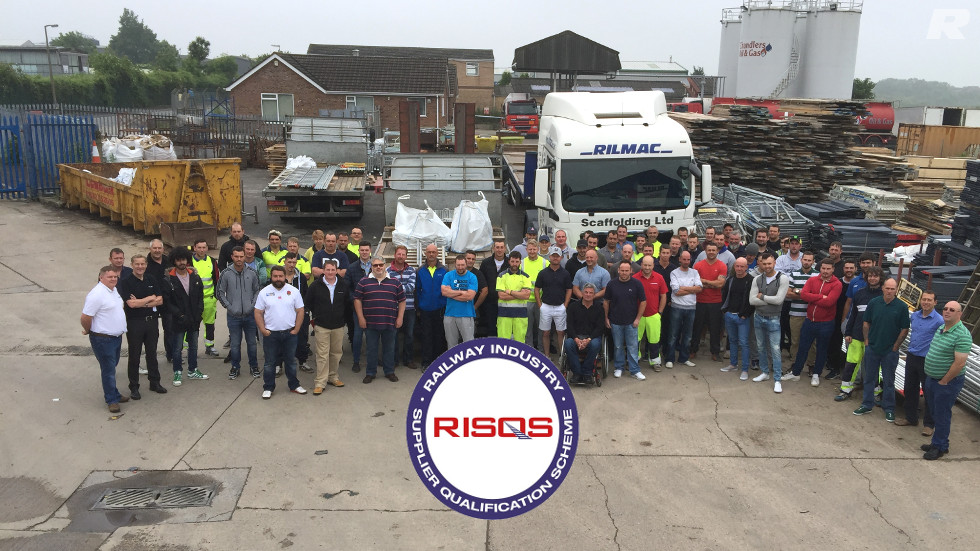 Rilmac Scaffolding - Lincoln
Greetwell Road, Lincoln, Lincolnshire LN3 4NH

Tel: 01522 545680
Fax: 01522 516530

Rilmac Scaffolding - London
B.W. House, 1 Lea Road, Waltham Abbey, EN9 1AS

Tel: 0203 553 1283

Rilmac Scaffolding - Northampton
Unit 3, The Scorpion Centre, 19-21 Hartburn Close, Crow Lane Industrial Estate, Northamptonshire NN3 9UE

Tel: 01604 659 788

Rilmac Scaffolding - Huddersfield
Heritage Exchange, Wellington Mills, Plover Road, Lindley, Huddersfield, HD3 3HR
Rilmac Holdings LTD
Crofton Drive, Allenby Road Industrial Estate, Lincoln, Lincolnshire LN3 4NJ

Tel: 01522 531711
Fax: 01522 510291