With a long tradition of promoting from within, as soon as Rilmac Scaffolding laid down roots in Northampton they began to identify key local employees who would be able to grow and develop with the business.
Having identified Carl Windle's potential when he joined in early 2016 he was quickly progressed to become one of Northampton Branch's Senior Supervisors. The Rilmac management team were then pleased when Carl applied to join the in-house development programme. Carl has been signed up on the latest Rilmac ILM Course in Leadership and Management, which involves both classroom and on the job training.
This has already seen Carl achieve the position of Contracts Supervisor, with the aim of reaching Contracts Manager after the training.
"It is great to be able to join a training programme where I am able to develop my skills and knowledge." said Carl, "I know it will be well worth the effort I am putting in."
"We are pleased to have Carl on board." said Sam McSpadden, Director at Rilmac Scaffolding Northampton, "This programme has been put together in order to help employees reach their full potential, and therefore help us in reaching ours."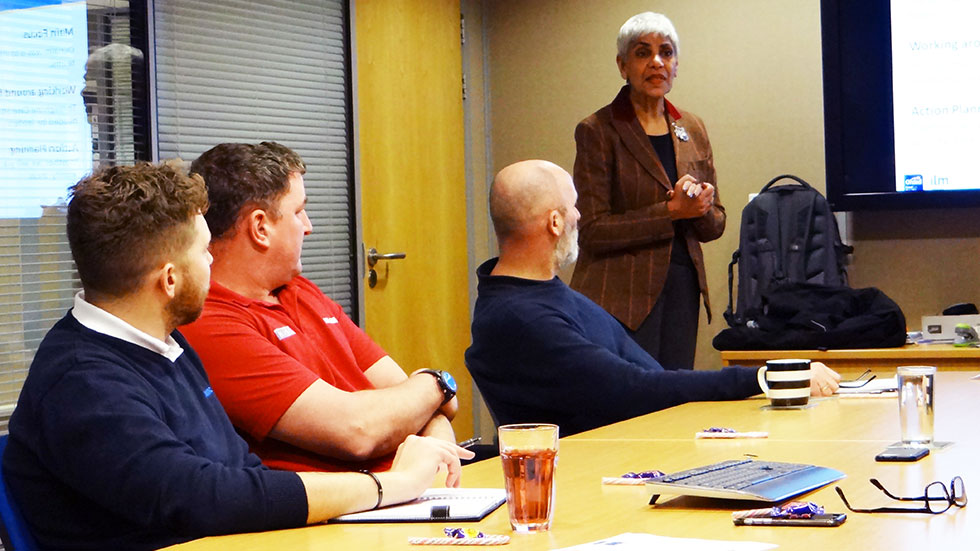 Rilmac Scaffolding - Lincoln
Greetwell Road, Lincoln, Lincolnshire LN3 4NH

Tel: 01522 545680
Fax: 01522 516530

Rilmac Scaffolding - London
B.W. House, 1 Lea Road, Waltham Abbey, EN9 1AS

Tel: 0203 553 1283

Rilmac Scaffolding - Northampton
7 Edgemead Close, Round Spinney, Northampton, Northants, NN3 8RG

Tel: 01604 659 788

Rilmac Scaffolding - Huddersfield
Heritage Exchange, Wellington Mills, Plover Road, Lindley, Huddersfield, HD3 3HR
Rilmac Holdings LTD
Crofton Drive, Allenby Road Industrial Estate, Lincoln, Lincolnshire LN3 4NJ

Tel: 01522 531711
Fax: 01522 510291