Rilmac Scaffolding Ltd is pleased to announce the appointment of Paul Wallis in the role of Director – Northampton Division. Paul brings to the management team more than 30 years' experience in the scaffolding industry and he will fill a vital supporting role on the operational side with Contracts Managers Kev Mee and Marcus Green. The appointment will enable Sam McSpadden the time to develop further opportunities for both Lincoln and Northampton Divisions whilst remaining involved on an operational level at Northampton.
The Northampton Depot has seen impressive growth since opening in the Town just over three years ago and has already outgrown the original depot. The new Depot on the Round Spinney Industrial Estate provides better office accommodation and a much larger yard and Paul is confident in assisting the team and continuing this success.
Des Booth, Rilmac Scaffolding Managing Director, was particularly pleased to re-establish a working relationship with Paul who worked alongside Des as Contracts Manager over twelve years ago at the Lincoln Depot. He said, "I hope that Paul can assist Sam and I and help Rilmac Scaffolding achieve all the targets we have set in our long-term planning".
In his free time Paul is a bit of a petrolhead, driving fast cars and attending many motorsport events.  He is hoping to get away from the grid quickly as he settles in to his new role!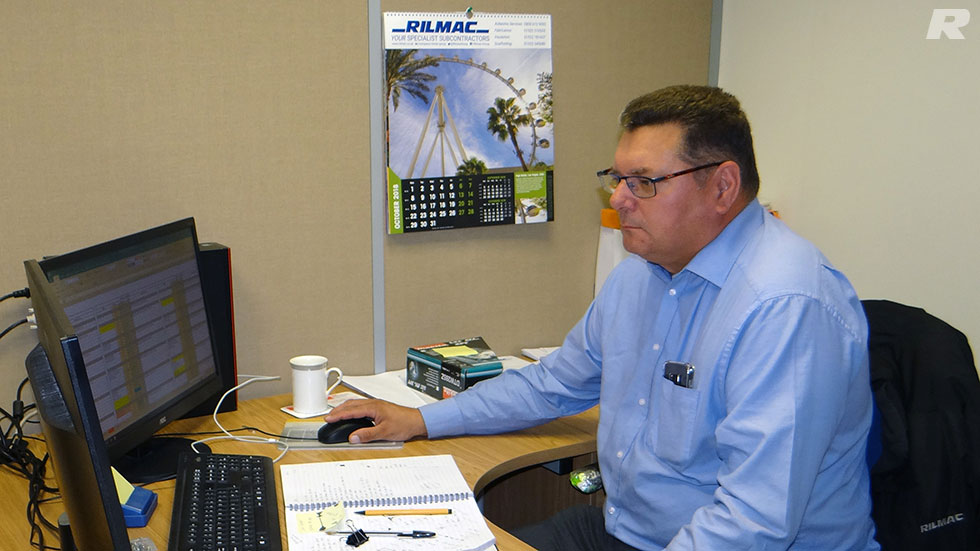 Rilmac Asbestos - Manchester
Swan Building, Swan Street, Manchester, M4 5JW
Rilmac Scaffolding - Lincoln
Greetwell Road, Lincoln, Lincolnshire LN3 4NH

Tel: 01522 545680
Fax: 01522 516530

Rilmac Scaffolding - London
B.W. House, 1 Lea Road, Waltham Abbey, EN9 1AS

Tel: 0203 553 1283

Rilmac Scaffolding - Northampton
7 Edgemead Close, Round Spinney, Northampton, Northants, NN3 8RG

Tel: 01604 659 788

Rilmac Scaffolding - Huddersfield
Heritage Exchange, Wellington Mills, Plover Road, Lindley, Huddersfield, HD3 3HR
Rilmac Holdings LTD
Crofton Drive, Allenby Road Industrial Estate, Lincoln, Lincolnshire LN3 4NJ

Tel: 01522 531711
Fax: 01522 510291