There is always a great deal going on behind the scenes, to keep everything running smoothly.  Locations such as Covent Garden Flower Market have much going on unseen.  Through this we have seen Rilmac Insulation coming up roses having recently completed work at the famous venue.
Working with Neville Tucker Heating Limited, over a period of three months, Rilmac Insulation completed thermal insulation on hundreds of metres of pipework across the whole site.  This included internal meter cupboards, communal areas, and externally on the roof.  All external pipework had to be VentureClad, while internal work saw pipes insulated, with bespoke insulation jackets made for all valves and flanges within the plant rooms.
Working at Covent Garden has been a highlight for Rilmac, where they have been able to use their full range of skills, expertise and experience at a world famous landmark.  London is a key area for the team at Rilmac Insulation and the success of this project will help with growth in the area.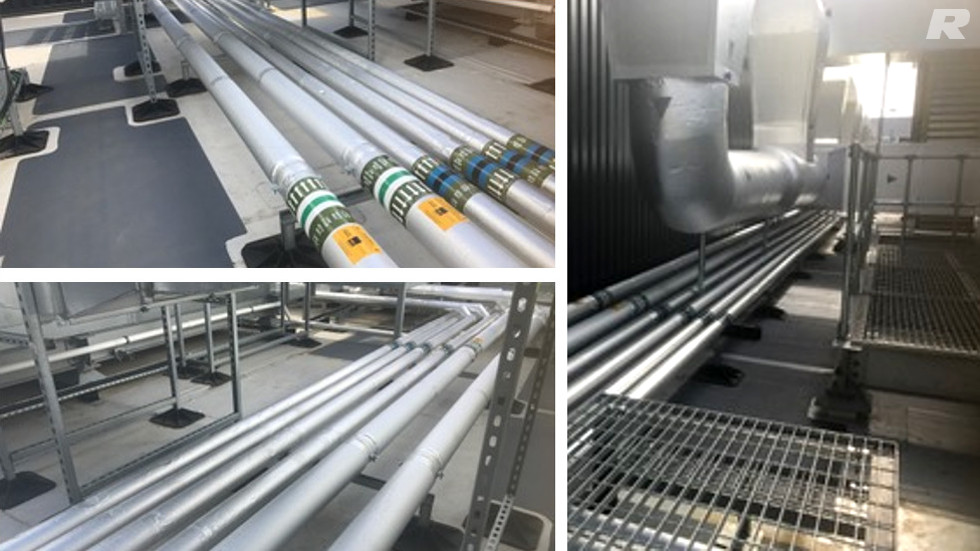 Rilmac Insulation - Lincoln
Crofton Drive, Allenby Road Industrial Estate, Lincoln, Lincolnshire LN3 4NJ

Tel: 01522 781437
Fax: 01522 510291

Rilmac Insulation - London
B.W. House, 1 Lea Road, Waltham Abbey, EN9 1AS

Tel: 0800 612 9002

Rilmac Insulation - Huddersfield
Heritage Exchange, Wellington Mills, Plover Road, Lindley, Huddersfield, HD3 3HR

Tel: 0800 612 9002

Rilmac Insulation - Northampton
Unit 3, The Scorpion Centre, 19-21 Hartburn Close, Crow Lane Industrial Estate, Northamptonshire NN3 9UE
Rilmac Holdings LTD
Crofton Drive, Allenby Road Industrial Estate, Lincoln, Lincolnshire LN3 4NJ

Tel: 01522 531711
Fax: 01522 510291