Having been based in the city for six decades it is hardly surprising to learn that Rilmac believe in a united Lincoln.  This has been borne out with the Rilmac Group of Companies sponsoring yet another grass roots sports team in the area.  Rilmac are proud to announce their sponsorship of Lincoln United FC.
The sponsorship package with Lincoln United takes the form of a new pitch side board, in the vicinity of the players' entrance, and the sponsorship of an individual player, Sean Wright.  The board is in a prime position as all eyes will be drawn to the area every time the teams enter and exit the field of play, while sponsoring Sean was an obvious choice as he is an employee of Rilmac Scaffolding when not exhibiting his skills on the pitch.
This is not the first time Rilmac boards have been seen at Ashby Avenue (otherwise known as The Sunhat Villas & Resorts Stadium), 'The Whites' home ground.  The Group sponsored Lincoln Ladies FC for a number of years before they relocated, and rebranded as Notts County Ladies FC.
The Rilmac Group of Companies are proud to support local teams and sports.  Other sponsorships include Lincoln United's cross city rivals Lincoln City FC, Louth Town FC, Ruston Under 10's, Lincoln Rugby Club, and The Rilmac Teams of Four Fishing League.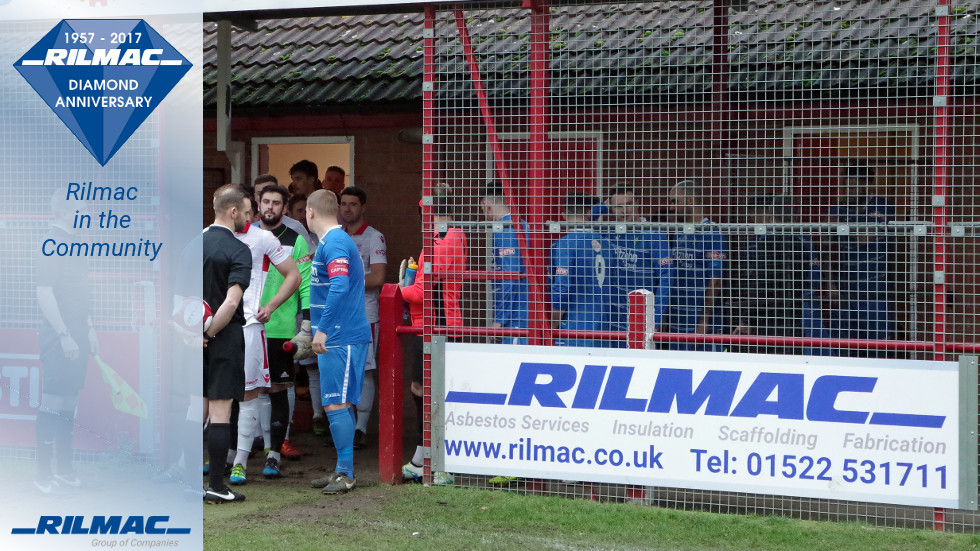 Rilmac Holdings LTD
Crofton Drive, Allenby Road Industrial Estate, Lincoln, Lincolnshire LN3 4NJ

Tel: 01522 531711
Fax: 01522 510291