Since joining the Business Development Team at Rilmac Insulation & Asbestos Services Jessica Minihan has found herself 'on the right track'. As the business expands further in to the exciting and growing world of Rail Jessica has found a particular interest in the industry and is passionate about driving Rilmac in this direction.
Having already visited trade expos and attended a number of Rail Infrastructure Network events the next logical step was for Jessica to join the Women in Rail organisation. As a member of WREM (Women in Rail East Midlands) she is finding the group to be both useful and popular.
The Women in Rail organisation was founded to improve diversity in the UK rail sector. It provides events, networking opportunities and support for all women within the industry and also encourage stakeholders to adopt a diverse business strategy. The organisation also grows initiatives aimed at positioning rail as an attractive career choice for young women.
"It is exciting to be part of this group," said Jessica, "and be able to gain a wider understanding of the industry as a whole, and where Rilmac can provide a service."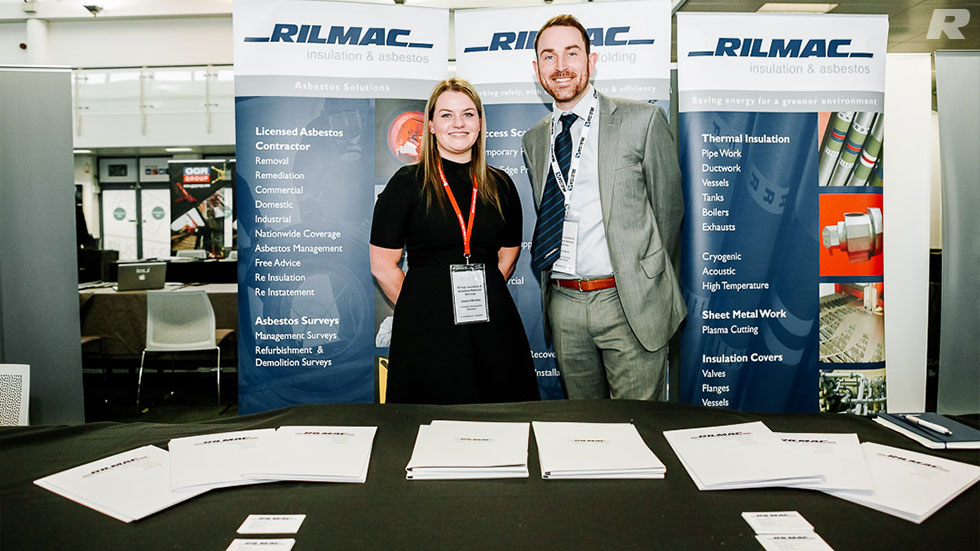 Rilmac Asbestos - Manchester
Unit D21 Fieldhouse Industrial Estate, Fieldhouse Road, Rochdale, OL12 0AA

Tel: 0800 612 9002

Rilmac Asbestos - Lincoln
Crofton Drive, Allenby Road Industrial Estate, Lincoln, Lincolnshire LN3 4NJ

Tel: 0800 612 9002
Fax: 01522 510291

Rilmac Asbestos - London
Unit 4, Ashton Gate, Ashton Road, Harold Hill, Romford, RM3 8UF

Tel: 0800 612 9002

Rilmac Asbestos - Huddersfield
Heritage Exchange, Wellington Mills, Plover Road, Lindley, Huddersfield, HD3 3HR

Tel: 0800 612 9002

Rilmac Asbestos - Northampton
7 Edgemead Close, Round Spinney, Northampton, Northants, NN3 8RG
Rilmac Holdings LTD
Crofton Drive, Allenby Road Industrial Estate, Lincoln, Lincolnshire LN3 4NJ

Tel: 01522 531711
Fax: 01522 510291