UPDATE:
We are very pleased to have raised £500 towards the Demi Knight appeal through the bidding for our signed Lincoln City FC shirt. The winning bidder was Taz Vernon of MV Construction, who was moved by Demi's story and got in touch out of the blue. Taz visited the Rilmac Scaffolding HQ in Lincoln yesterday to collect the shirt and meet the team. Many thanks to Taz. If you'd like to learn more, or to donate, please click here: https://www.facebook.com/savedemi/
Demi Knight is an 11-year-old girl from Louth in Lincolnshire.  In December 2015 she was diagnosed with a brain tumour. The tumour was successfully removed and followed with radiotherapy and chemotherapy until February 2017.  Then, in March 2018 the tumour returned!  Unfortunately, the NHS are unable to provide further treatment as radiation and chemo-therapy is all that is available, and due to the high doses already received, these cannot be used in Demi's case.
Demi's family have discovered the Burzynski Clinic in Houston, Texas, which offers hope through using Antineoplaston Therapy.  However, this Treatment comes at a cost.  In order for Demi to benefit from this treatment, and have an opportunity to live a normal, happy life, her family need to raise £205,000 and have turned to the kind and generous public for support.
Rilmac Scaffolding Managing Director, and Louth resident, Des Booth has been moved by Demi's story and is determined to raise money for her and her family.  Through his contacts Des contacted Lincoln City Football Club, who have generously provided a signed shirt, which has been made available to the highest bidder.  Rilmac Scaffolding customers are already supporting Des and the bids have quickly reached three figures.  Des is looking to raise as much as he can for Demi and has been reaching out to customers and suppliers in the construction world.
If you would like to help Des raise some much needed funds towards Demi's treatment in the US please contact him directly at d.booth@rilmac.co.uk to make a bid.
For more information on Demi and the fundraising visit her Facebook page here: https://www.facebook.com/savedemi/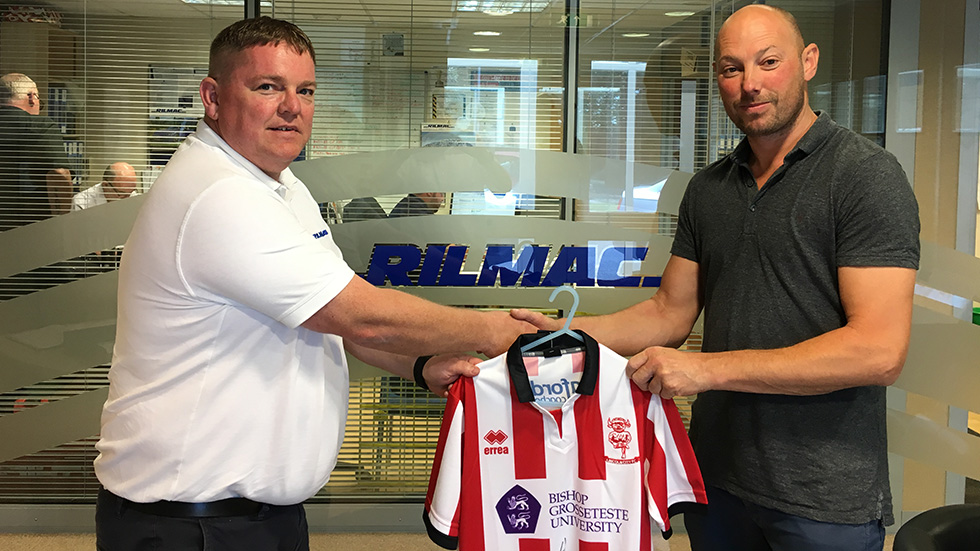 Rilmac Scaffolding - Lincoln
Greetwell Road, Lincoln, Lincolnshire LN3 4NH

Tel: 01522 545680
Fax: 01522 516530

Rilmac Scaffolding - London
B.W. House, 1 Lea Road, Waltham Abbey, EN9 1AS

Tel: 0203 553 1283

Rilmac Scaffolding - Northampton
7 Edgemead Close, Round Spinney, Northampton, Northants, NN3 8RG

Tel: 01604 659 788

Rilmac Scaffolding - Huddersfield
Heritage Exchange, Wellington Mills, Plover Road, Lindley, Huddersfield, HD3 3HR
Rilmac Holdings LTD
Crofton Drive, Allenby Road Industrial Estate, Lincoln, Lincolnshire LN3 4NJ

Tel: 01522 531711
Fax: 01522 510291