It was all change for the 30th Annual Rilmac Golf Day. The popular and successful event was held at a new location, Belton Woods Golf Club, after a run of 29 years at Market Rasen.
The weather may have been beyond good and heading towards too hot but this didn't spoil the enjoyment or the competition. The overall individual winner was Andy Lane, with the winning team of Rilmac's Tom Walker with, Don Burley, Andy Lane and Michael Stainer. Unusually the 'longest drive' and 'nearest the pin' were won by the same person, Paul Evans, well done Paul. The Rilmac staff trophy was won by event organiser Rob Harris.
The Rilmac Golf Day allows the group to show their appreciation to their clients and share a quality event, with variable quality golf, with them. Having seen the group grow recently the decision was taken to move to a larger venue, with wider facilities, which is easier to reach for more customers. All the changes proved to be a great success with some terrific feedback from those who attended.
"We are privileged to work with many different businesses across the UK," said Steve Baxter, Group MD, "and it is important to us to be able to share an event such as our golf day with them. This year's 30th Anniversary Golf Day was a great success and we are already planning the 2019 event!"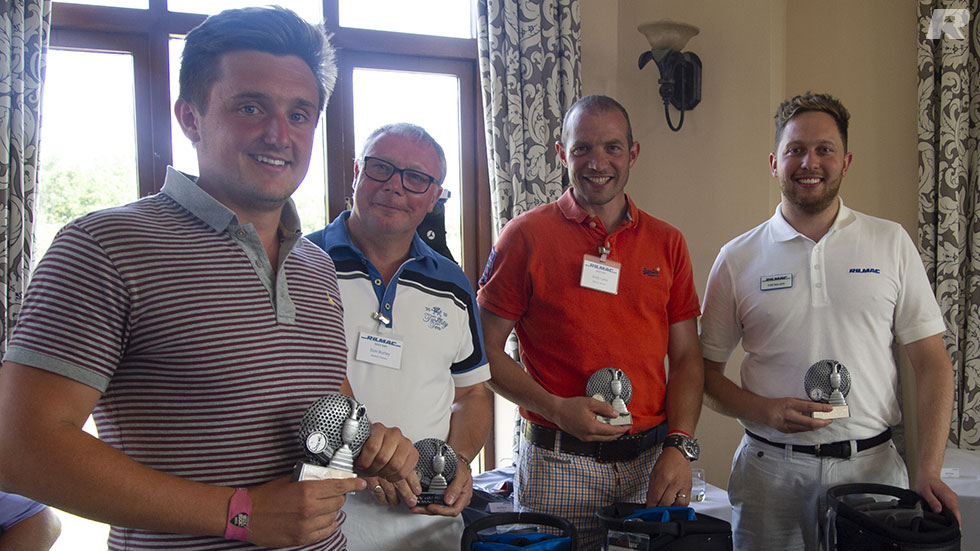 Rilmac Holdings LTD
Crofton Drive, Allenby Road Industrial Estate, Lincoln, Lincolnshire LN3 4NJ

Tel: 01522 531711
Fax: 01522 510291