Project: New School Block
Client: Bowmer & Kirkland
Location: Borehamwood, London
Timescale: Six Months
Value: Less than £100k
Rilmac Scaffolding were contracted by Bowmer & Kirkland to provide scaffolding services for a new block at Yavneh School in Borehamwood, London.  This included edge protection guard rails to the first floor and the roof, two independent scaffolds, two internal stairways and an access tower to the roof.  The access and protection solutions provided ensured that the building of the new school block could run smoothly throughout the project.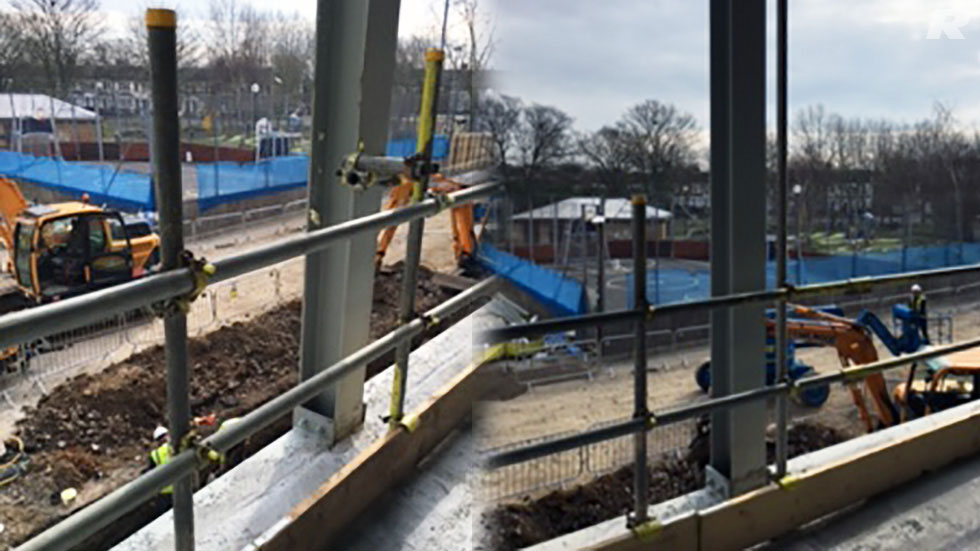 Contact Numbers
Rilmac Scaffolding - Lincoln
Greetwell Road, Lincoln, Lincolnshire LN3 4NH

Tel: 01522 545680
Fax: 01522 516530

Rilmac Scaffolding - London
B.W. House, 1 Lea Road, Waltham Abbey, EN9 1AS

Tel: 0203 553 1283

Rilmac Scaffolding - Northampton
7 Edgemead Close, Round Spinney, Northampton, Northants, NN3 8RG

Tel: 01604 659 788

Rilmac Scaffolding - Huddersfield
Heritage Exchange, Wellington Mills, Plover Road, Lindley, Huddersfield, HD3 3HR
Rilmac Holdings LTD
Crofton Drive, Allenby Road Industrial Estate, Lincoln, Lincolnshire LN3 4NJ

Tel: 01522 531711
Fax: 01522 510291

What Our Clients Say
"I would like to compliment the team in completing on time with no issues, considering the challenge your guys had getting on and off site and the additional work the job has gone very smoothly."
Mark Hurn, Project Manager
RAF Marham