Bifrangi UK, which supplies parts to the power generation industry, installed one of the world's largest screw presses at its Monks Road site in Lincoln UK.
The installation of the 70-tonne screw press will allow the firm to expand its production of engine crankshafts. Rilmac Fabrication was involved in providing the 16 metre diameter steel baseplate for the completion to the concrete foundations which also included site installation and welding.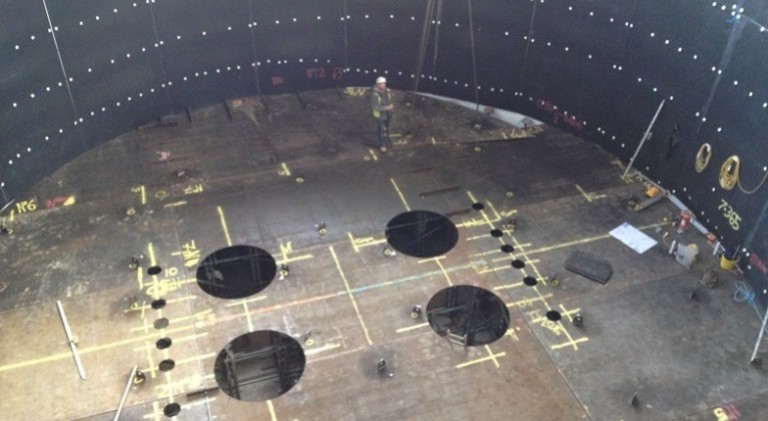 Contact Numbers
Rilmac Fabrication
Beevor Street, Lincoln, Lincolnshire, UK LN6 7DJ

Tel: +44 (0)1522 576535
Fax: +44 (0)1522 576582

Rilmac Holdings LTD
Crofton Drive, Allenby Road Industrial Estate, Lincoln, Lincolnshire LN3 4NJ

Tel: 01522 531711
Fax: 01522 510291

What Our Clients Say
"The Rilmac team that has been involved in the job have been a pleasure to work with. You have led the project excellently with great supervisors on site. Any issues we have come across have been dealt with swiftly by your team and assistance has always been given to staff in any situation we have found ourselves in. They have each gone out of their way individually to help the job progress as a whole and I cannot commend them enough for that."
Chris French
Shoreline