Client: Robert Woodhead
Location: Newport, Lincoln
Value: £65K
Timescale: October 2017 – June 2018
Rilmac Operations Manager: Rory Talbot
Site Manager: Richard Carlton
Rilmac Scaffolding have been responsible for the external envelope of the building which included eight chimney scaffolds and three birdcage scaffolds for internal works, with very restricted access to the building this project has run very smoothly.
Site Manager's Comments:
"Thanks for all your help and support with the scaffolding at St Hugh's Lincoln. It's been a pleasure working with you and your team on this project."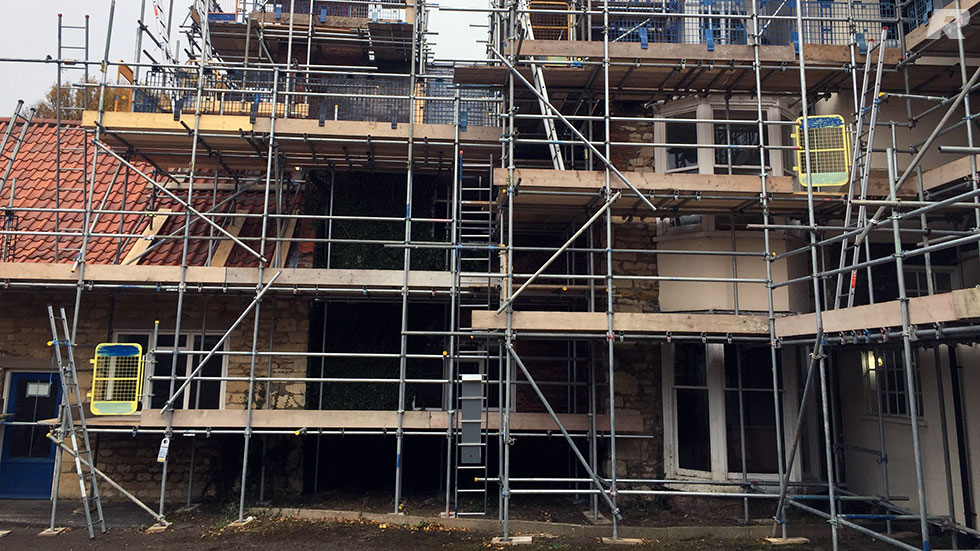 Contact Numbers
Rilmac Scaffolding - Lincoln
Greetwell Road, Lincoln, Lincolnshire LN3 4NH

Tel: 01522 545680
Fax: 01522 516530

Rilmac Scaffolding - London
B.W. House, 1 Lea Road, Waltham Abbey, EN9 1AS

Tel: 0203 553 1283

Rilmac Scaffolding - Northampton
7 Edgemead Close, Round Spinney, Northampton, Northants, NN3 8RG

Tel: 01604 659 788

Rilmac Scaffolding - Huddersfield
Heritage Exchange, Wellington Mills, Plover Road, Lindley, Huddersfield, HD3 3HR
Rilmac Holdings LTD
Crofton Drive, Allenby Road Industrial Estate, Lincoln, Lincolnshire LN3 4NJ

Tel: 01522 531711
Fax: 01522 510291

What Our Clients Say
"I just wanted to give my sincere thanks for your support on your this week, without which I would have struggled to run them. It is most appreciated and it really helped drive the message home to the attendees.
As mentioned, these will likely be annually now so I may come back and hound you again for your assistance in the future!"
Scaffolding Workshop Support
Carillion