Client: Siemens
Location: Lincoln Waterside
Project: Square to round exhaust ducting
Material: Ferritic Stainless Steel – EN10088 1.4003:
Scale: 1.10 m x 1.64 m x 1.56m
Having been in almost constant use for over 30 years, an element of the exhaust duct in a Test Bed at the Siemens Lincoln Waterside plant had corroded. Rilmac Fabrication were contracted to fabricate a replacement part based on original drawings and with a quick turnaround. Rilmac visited the site to ensure a full understanding of the work before building the part in their Lincoln workshop in just four weeks.
The final ducting was delivered within deadline, lifted on to the roof of the building and installed where it is a perfect fit.
Customer Comments:
"Just a note to say thank you for the work you did on replacing our Test Bed D exhaust duct.
The response to our breakdown request was extremely good, the team that attended site were very professional, please pass on our thanks.
The quality of work carried out was first class.
Thanks again for your help."
Phil Bennett – Siemens Industrial Turbomachinery Ltd.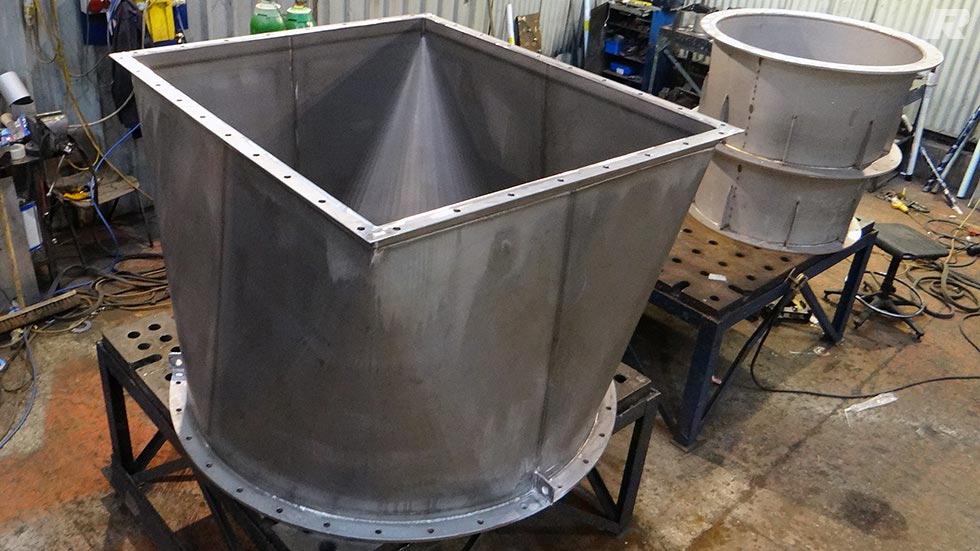 Contact Numbers
Rilmac Fabrication
Crofton Drive, Allenby Industrial Estate, Lincoln LN3 4NJ

Tel: +44 (0)1522 576535
Fax: +44 (0)1522 576582

Rilmac Holdings LTD
Crofton Drive, Allenby Road Industrial Estate, Lincoln, Lincolnshire LN3 4NJ

Tel: 01522 531711
Fax: 01522 510291

What Our Clients Say
"It is very rare indeed when one feels that you have truly received excellent customer service that deserves recognition. This is what I have received from Rilmac. I wish to thank your company once again and the individuals involved and only have praise for your firm."
C M, Boston