Client: Lincoln College / The Bailey Family
Designers: Optima Design
Project: Memorial Sculpture to Squadron Leader Sam Bailey, sited at Lincoln College
Rilmac Fabrication were first approached regarding the sculpture by Lincoln College in Spring 2016 and were introduced to the designers, Optima Design. Working together several solutions were discussed and a number of artist's impressions developed. The final design was selected by the Bailey Family along with Lincoln College.
Once the alternative designs were shelved, budgets agreed and the selected design approved, a paper scale model was produced and offered to Rilmac to produce computer aided design detail drawings enabling lasercut profiles to be progressed. After planning permission had been received Rilmac were given the go ahead in spring 2017. Materials and finishes were approved by all parties involved and work began in earnest.
The project has allowed Rilmac Fabrication to invest in some new, specialist rollers to achieve the desired effect required for the steel clouds. An additional plinth and plaque was added to the project later, which was built to match the main sculpture, with a laser engraving of a poem alongside words from the Bailey Family.
All parts were lasercut to the required shape prior to rolling and fabricated in our workshop. We had various visits from the designers throughout the production to ensure the desired effect was to be achieved. This was all as per the scale model and artists impressions, once fully fabricated, all parts were inspected and sent away for specialist blasting required for Stainless Steel. The final piece was then being carefully transported to site, where it was installed by Rilmac engineers, completing the project in situ.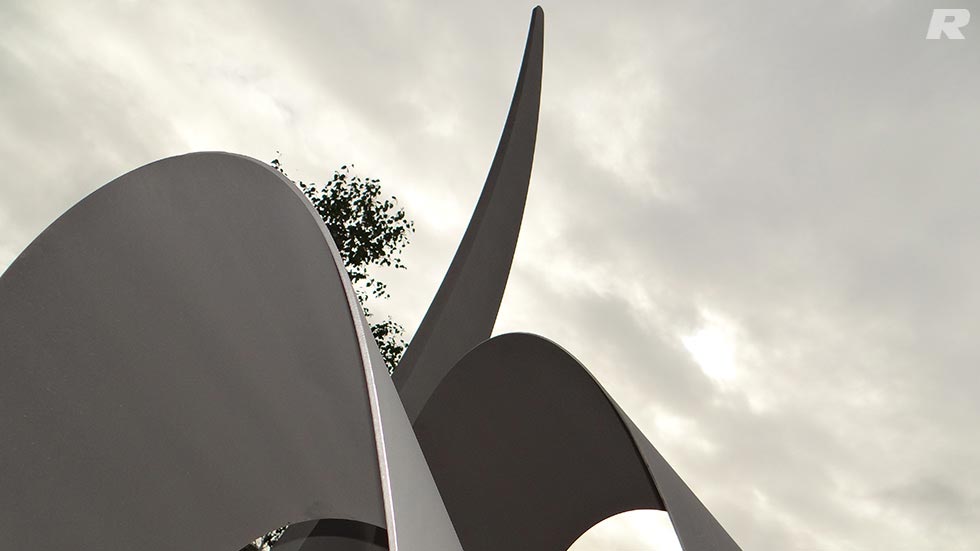 Contact Numbers
Rilmac Fabrication
Beevor Street, Lincoln, Lincolnshire, UK LN6 7DJ

Tel: +44 (0)1522 576535
Fax: +44 (0)1522 576582

Rilmac Holdings LTD
Crofton Drive, Allenby Road Industrial Estate, Lincoln, Lincolnshire LN3 4NJ

Tel: 01522 531711
Fax: 01522 510291

What Our Clients Say
""From a County perspective I would nominate Rilmac Scaffolding for the Subcontractor's award. They have consistently operated in a very safe and considerate manner. Much of their work has been in, adjacent, or required access (with materials) through live and sensitive hospital environments.""
Kier Construction