Project: Roof Repair Scaffolding
Client: STB Projects
Location: Hatcliffe
Building: Barrow House
Rilmac Scaffolding were approached by STB Projects to provide access and edge protection as part of a roof repair scaffolding project to repair a leaking roof. Rilmac erected a stair access tower and triple edge handrail to allow roof access and safety during the repairs, allowing for a prompt and efficient response to the issue.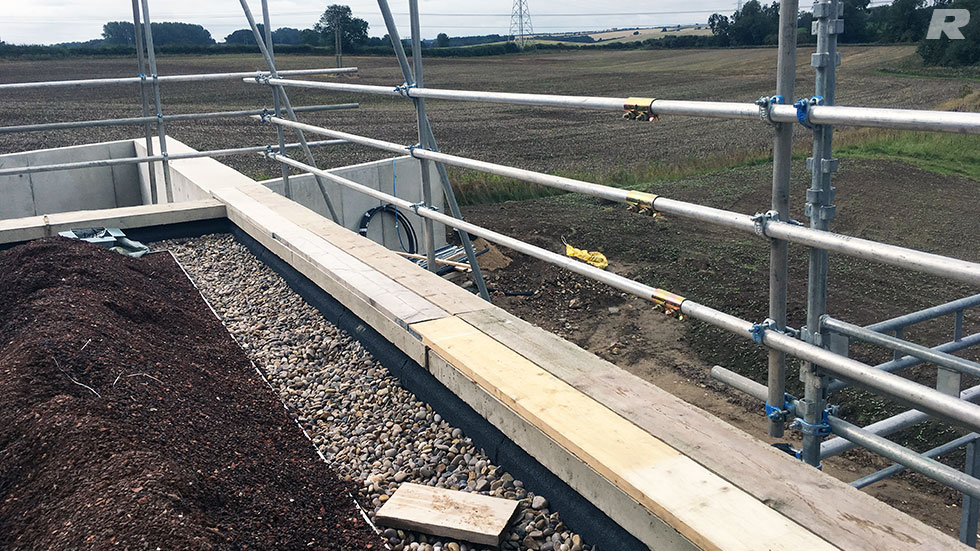 Contact Numbers
Rilmac Scaffolding - Lincoln
Greetwell Road, Lincoln, Lincolnshire LN3 4NH

Tel: 01522 545680
Fax: 01522 516530

Rilmac Scaffolding - London
B.W. House, 1 Lea Road, Waltham Abbey, EN9 1AS

Tel: 0203 553 1283

Rilmac Scaffolding - Northampton
7 Edgemead Close, Round Spinney, Northampton, Northants, NN3 8RG

Tel: 01604 659 788

Rilmac Scaffolding - Huddersfield
Heritage Exchange, Wellington Mills, Plover Road, Lindley, Huddersfield, HD3 3HR
Rilmac Holdings LTD
Crofton Drive, Allenby Road Industrial Estate, Lincoln, Lincolnshire LN3 4NJ

Tel: 01522 531711
Fax: 01522 510291

What Our Clients Say
"The design services of Rilmac have been invaluable to us across various projects within MOD CA contracts making use of the in house bespoke design services involved in some difficult projects made easier by the professional approach.
Wiliness as previously mentioned is evident in occasions of assistance in site attendance and advice to both our business and the client CA in advising both on any aspects they can be of assistance. They promote collaborative working across all parties."
Nick Burrows, Area Manager
Daubney