Project: Louth Livestock Market
Client: Robert Woodhead
Location: Louth
Timescale: April – June 2019
Both Rilmac Scaffolding and Rilmac Asbestos were contracted by Robert Woodhead to work on the refurbishment of Louth Livestock Market.  Originally the facility was to be replaced by a supermarket, however a public consultation demonstrated overwhelmingly that the farming community, supported by the public, wanted it retained.  After a unanimous council vote the livestock market was saved, and renovation planning began.
The large shed unit was found to have an asbestos roof, which needed to be removed.  Main contractor, Robert Woodhead, employed Rilmac Scaffolding to provide full access around the building, with loading bays and high-level handrails for the full re-roofing project.  Meanwhile Rilmac Asbestos have been removing the contaminated old roof panels on site before the new roof can be installed.
As the Livestock Market itself is still in use the project has had to be planned accordingly with work only allowed in certain areas of the site on certain days.  Providing a service which allows the customer to continue work in as normal a manner as possible is an area where Rilmac excel.
Richard Carlton, Robert Woodhead site manager, has said he was very happy with Rilmac Scaffolding, particularly with the on-site attitude.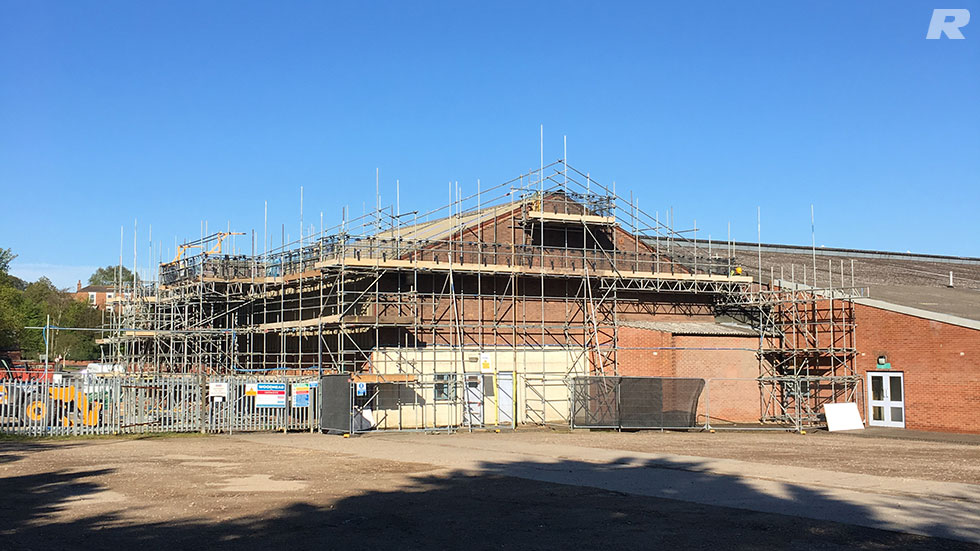 Contact Numbers
Rilmac Scaffolding - Manchester
Unit D21 Fieldhouse Industrial Estate, Fieldhouse Road, Rochdale, OL12 0AA

Tel: 0800 612 9002

Rilmac Scaffolding - Lincoln
Greetwell Road, Lincoln, Lincolnshire LN3 4NH

Tel: 01522 545680
Fax: 01522 516530

Rilmac Scaffolding - London
Unit 4, Ashton Gate, Ashton Road, Harold Hill, Romford, RM3 8UF
Rilmac Scaffolding - Northampton
7 Edgemead Close, Round Spinney, Northampton, Northants, NN3 8RG

Tel: 01604 659 788

Rilmac Scaffolding - Huddersfield
Heritage Exchange, Wellington Mills, Plover Road, Lindley, Huddersfield, HD3 3HR
Rilmac Holdings LTD
Crofton Drive, Allenby Road Industrial Estate, Lincoln, Lincolnshire LN3 4NJ

Tel: 01522 531711
Fax: 01522 510291

What Our Clients Say
"I d like to thank Nick and his team for the excellent job that was carried out, and I would recommend the same site team to use on any of our further jobs."
Ensafe