Project: Housing Development
Client: Kier Housing
Location: Long Melford, Sudbury
Timescale: In excess of 12 months
The new housing development built by Kier Housing at Long Melford near Sudbury includes various all new properties with detached garages.  Rilmac Scaffolding have been providing independent scaffolds with loading bays for the duration of the build.  In order to achieve the best safety for the builders Rilmac have also used Trad Deck throughout the site.  The development is being built on more than one level which has been an additional challenge that Rilmac have addressed on this site.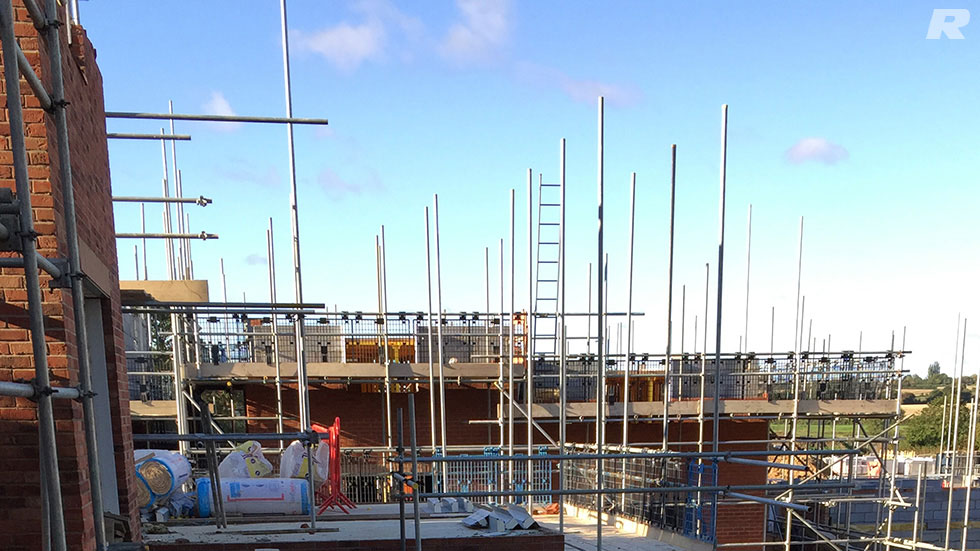 Contact Numbers
Rilmac Scaffolding - Lincoln
Greetwell Road, Lincoln, Lincolnshire LN3 4NH

Tel: 01522 545680
Fax: 01522 516530

Rilmac Scaffolding - London
B.W. House, 1 Lea Road, Waltham Abbey, EN9 1AS

Tel: 0203 553 1283

Rilmac Scaffolding - Northampton
7 Edgemead Close, Round Spinney, Northampton, Northants, NN3 8RG

Tel: 01604 659 788

Rilmac Scaffolding - Huddersfield
Heritage Exchange, Wellington Mills, Plover Road, Lindley, Huddersfield, HD3 3HR
Rilmac Holdings LTD
Crofton Drive, Allenby Road Industrial Estate, Lincoln, Lincolnshire LN3 4NJ

Tel: 01522 531711
Fax: 01522 510291

What Our Clients Say
"I am pleased to say that my experience with Rilmac and their operatives was a very positive one. They were regularly based on site full time and ensured that they were integrated and part of our site team. All of the Rilmac personnel that I met were helpful and professional and, moreover, worked safely."
Sophie Lewis
National Grid