Company: Kier Construction
Duration: 5 – 8 years
Project: Housing Development
Location: Spalding, Lincolnshire
Rilmac Scaffolding have been on site at the Kingfisher Court housing development, providing access solutions for Kier Construction, for around five years already, and will be on site for at least two more.  The development has seen one of the first uses of the new Trad Deck safety system since we took delivery of this exciting new product.  The Trad Deck system allows us to position plastic legs and boards inside each property as it is built, without the need for damaging fixing to the internal walls.  The flooring then acts as a safe barrier for those working at height, including our own scaffolders.  Once the brickwork has reached a certain level the Trad Deck is installed prior to building traditional metal scaffolding externally.  Once the ceiling / floor is installed by the joiners the Trad Deck can be moved up a level providing safety higher up the building, including for roofers.
The Trad Deck product is lighter and quicker to manoeuvre than traditional tubes and boards, which allows us to rotate our services quickly and easily between buildings.  We are looking forward to continuing on this development with Kier Construction until the entire project is complete.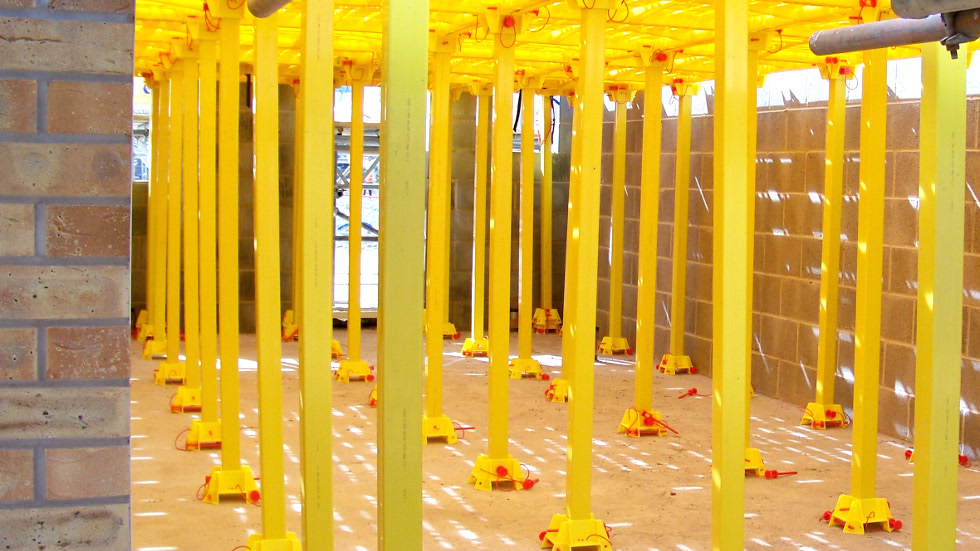 Contact Numbers
Rilmac Scaffolding - Lincoln
Greetwell Road, Lincoln, Lincolnshire LN3 4NH

Tel: 01522 545680
Fax: 01522 516530

Rilmac Scaffolding - London
B.W. House, 1 Lea Road, Waltham Abbey, EN9 1AS
Rilmac Scaffolding - Northampton
Unit 3, The Scorpion Centre, 19-21 Hartburn Close, Crow Lane Industrial Estate, Northamptonshire NN3 9UE

Tel: 01604 659 788

Rilmac Scaffolding - Huddersfield
Heritage Exchange, Wellington Mills, Plover Road, Lindley, Huddersfield, HD3 3HR
Rilmac Holdings LTD
Crofton Drive, Allenby Road Industrial Estate, Lincoln, Lincolnshire LN3 4NJ

Tel: 01522 531711
Fax: 01522 510291

What Our Clients Say
"Throughout, the team have not only focused on their job at hand but more importantly for me, they have been courteous to my staff and mindful of the fact that we are an operational [division] with on going responsibilities. It has been a pleasure having the team [with us] and I wish them well in the future. Please pass on my thanks to the guys."
MN, Cornwall