Project: Integrated Care Hub
Client: Robertson
Location: Belper, Derbyshire
Value: Total development £8.7M
The new integrated care hub in Belper will include 40 state-of-the-art private rooms, catering facilities and a new public library on the site of an historic Thornton's Chocolate factory.
Rilmac Scaffolding have been contracted to provide scaffolding solutions for the project, which include façade retention for key areas of the original brickwork, and internal floor support to allow for safe redevelopment.
Although maintaining the façade is key to the development there will also be a large amount of new development on the site and will be key to the redevelopment of Belper as a whole.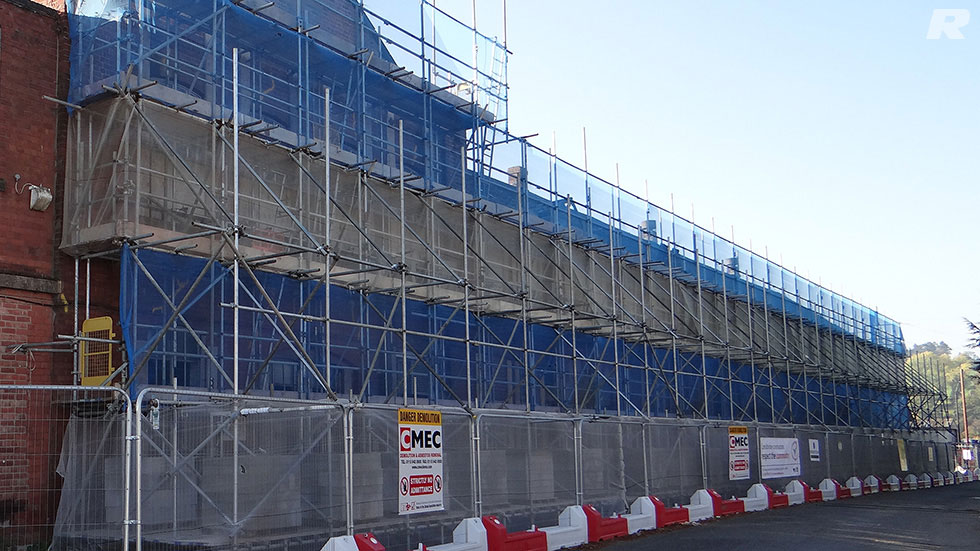 Contact Numbers
Rilmac Scaffolding - Lincoln
Greetwell Road, Lincoln, Lincolnshire LN3 4NH

Tel: 01522 545680
Fax: 01522 516530

Rilmac Scaffolding - London
B.W. House, 1 Lea Road, Waltham Abbey, EN9 1AS

Tel: 0203 553 1283

Rilmac Scaffolding - Northampton
7 Edgemead Close, Round Spinney, Northampton, Northants, NN3 8RG

Tel: 01604 659 788

Rilmac Scaffolding - Huddersfield
Heritage Exchange, Wellington Mills, Plover Road, Lindley, Huddersfield, HD3 3HR
Rilmac Holdings LTD
Crofton Drive, Allenby Road Industrial Estate, Lincoln, Lincolnshire LN3 4NJ

Tel: 01522 531711
Fax: 01522 510291

What Our Clients Say
"I would like to compliment the team in completing on time with no issues, considering the challenge your guys had getting on and off site and the additional work the job has gone very smoothly."
Mark Hurn, Project Manager
RAF Marham