Project: New café and cycle centre
Client: Kier Construction
Location: Leicester
Timescale: 16 months approx.
Rilmac Scaffolding were contracted by Kier Construction to provide access scaffolding for the development of a new café and cycle centre at Everards Brewery in Leicester.  As well as edge protection for the roof, and general access scaffolding around the perimeter Rilmac also erected splay scaffolding for the cycle centre.  The splay scaffolding is a key element of the development as it follows the curve of the final building during the construction.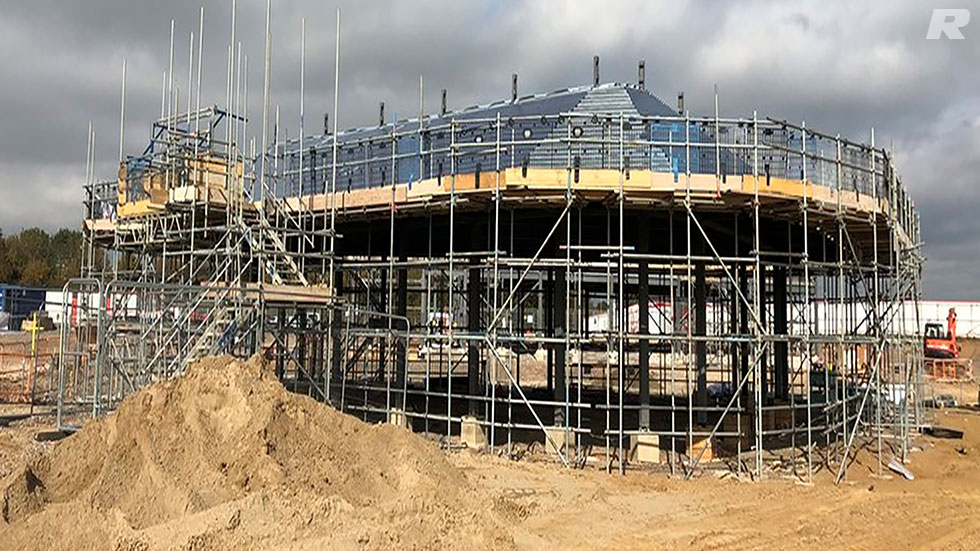 Contact Numbers
Rilmac Asbestos - Manchester
Swan Building, Swan Street, Manchester, M4 5JW
Rilmac Scaffolding - Lincoln
Greetwell Road, Lincoln, Lincolnshire LN3 4NH

Tel: 01522 545680
Fax: 01522 516530

Rilmac Scaffolding - London
B.W. House, 1 Lea Road, Waltham Abbey, EN9 1AS

Tel: 0203 553 1283

Rilmac Scaffolding - Northampton
7 Edgemead Close, Round Spinney, Northampton, Northants, NN3 8RG

Tel: 01604 659 788

Rilmac Scaffolding - Huddersfield
Heritage Exchange, Wellington Mills, Plover Road, Lindley, Huddersfield, HD3 3HR
Rilmac Holdings LTD
Crofton Drive, Allenby Road Industrial Estate, Lincoln, Lincolnshire LN3 4NJ

Tel: 01522 531711
Fax: 01522 510291

What Our Clients Say
"We collected the parts for the fuel skids this morning and everything is perfect so a big thanks to all concerned. "
Richie Lemin