Project: Cryfield Student Village
Client: Kier Construction
Location: Warwick University
Staffing: 10-18 for 24 months
Rilmac Scaffolding have been contracted by Kier Construction to provide access scaffolding for the development of a new student accommodation complex for Warwick University in Coventry.  The final student village will comprise of 828 bedrooms across 12 buildings, including townhouses and cluster blocks.  There is also a 'village hall' as part of the development which will include meeting areas, offices, laundrette, and a post room.
Rilmac will have 10-18 men on site for the whole duration of the development which will run for up to 24 months.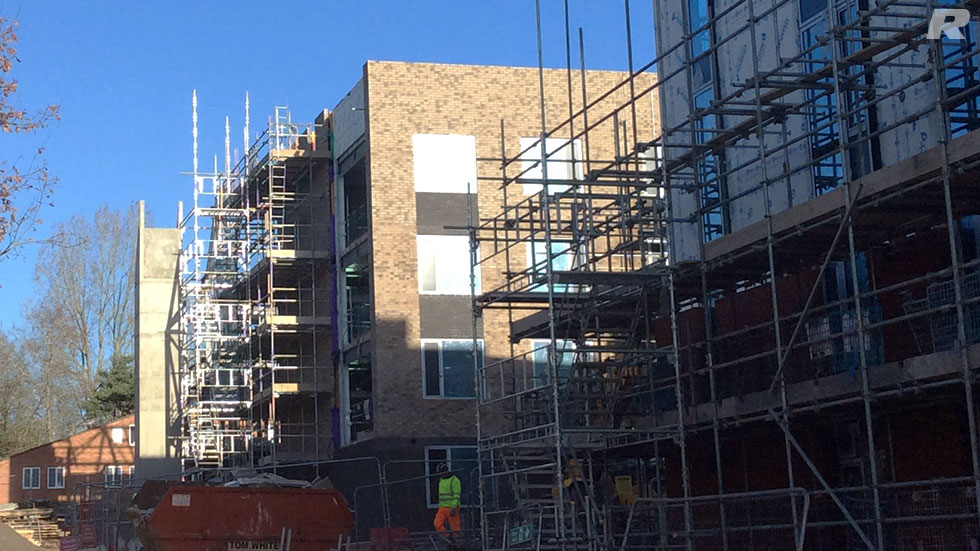 Contact Numbers
Rilmac Scaffolding - Lincoln
Greetwell Road, Lincoln, Lincolnshire LN3 4NH

Tel: 01522 545680
Fax: 01522 516530

Rilmac Scaffolding - London
B.W. House, 1 Lea Road, Waltham Abbey, EN9 1AS

Tel: 0203 553 1283

Rilmac Scaffolding - Northampton
7 Edgemead Close, Round Spinney, Northampton, Northants, NN3 8RG

Tel: 01604 659 788

Rilmac Scaffolding - Huddersfield
Heritage Exchange, Wellington Mills, Plover Road, Lindley, Huddersfield, HD3 3HR
Rilmac Holdings LTD
Crofton Drive, Allenby Road Industrial Estate, Lincoln, Lincolnshire LN3 4NJ

Tel: 01522 531711
Fax: 01522 510291

What Our Clients Say
"It is very rare indeed when one feels that you have truly received excellent customer service that deserves recognition. This is what I have received from Rilmac. I wish to thank your company once again and the individuals involved and only have praise for your firm."
C M, Boston