Bifrangi UK, which supplies parts to the power generation industry, installed one of the world's largest screw presses at its Monks Road site in Lincoln UK.
The installation of the 70-tonne screw press will allow the firm to expand its production of engine crankshafts. Rilmac Fabrication was involved in providing the 16 metre diameter steel baseplate for the completion to the concrete foundations which also included site installation and welding.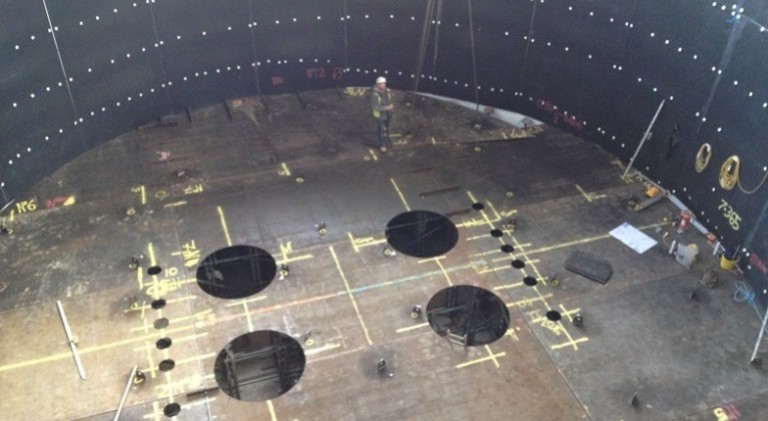 Contact Numbers
Rilmac Fabrication
Crofton Drive, Allenby Industrial Estate, Lincoln LN3 4NJ

Tel: +44 (0)1522 576535
Fax: +44 (0)1522 576582

Rilmac Holdings LTD
Crofton Drive, Allenby Road Industrial Estate, Lincoln, Lincolnshire LN3 4NJ

Tel: 01522 531711
Fax: 01522 510291

What Our Clients Say
"I am pleased to say that my experience with Rilmac and their operatives was a very positive one. They were regularly based on site full time and ensured that they were integrated and part of our site team. All of the Rilmac personnel that I met were helpful and professional and, moreover, worked safely."
Sophie Lewis
National Grid