Project: Swimming Pool
Client: Galliford Try
Location: Coventry
Timescale: Total build 13 month. Rilmac not continuously on site.
As part of a redevelopment project the Alan Higgs Sports Centre in Coventry is adding a new 50m Olympic swimming pool.  Rilmac Scaffolding, as trusted subcontractors to main contractors Galliford Try, are involved in various areas of access and safety.  Initially this includes edge protection around the roof, with stair access, plus two covered walkways for public access to the main building.  Once the pool itself is dug Rilmac will provide independent scaffolds for the building stage, including a brand-new roof.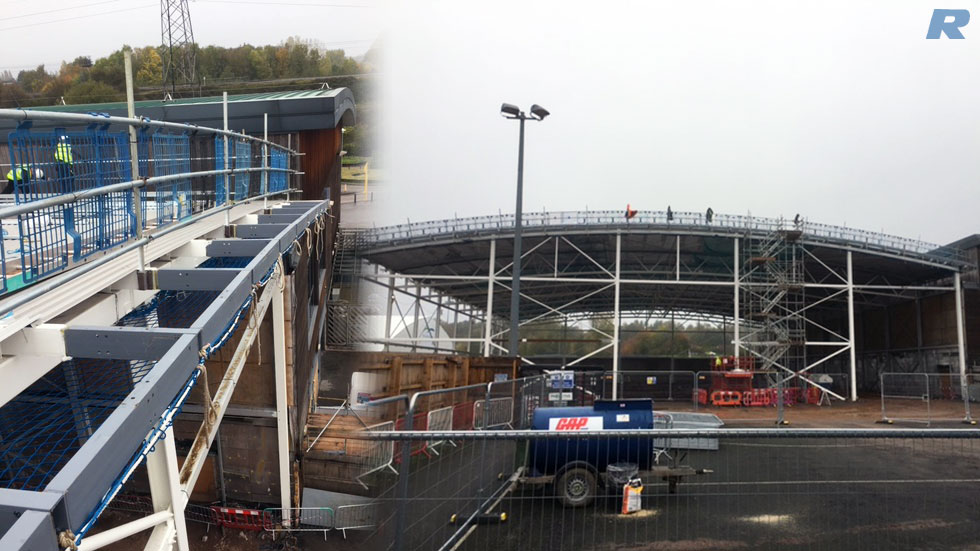 Contact Numbers
Rilmac Asbestos - Manchester
Swan Building, Swan Street, Manchester, M4 5JW
Rilmac Scaffolding - Lincoln
Greetwell Road, Lincoln, Lincolnshire LN3 4NH

Tel: 01522 545680
Fax: 01522 516530

Rilmac Scaffolding - London
B.W. House, 1 Lea Road, Waltham Abbey, EN9 1AS

Tel: 0203 553 1283

Rilmac Scaffolding - Northampton
7 Edgemead Close, Round Spinney, Northampton, Northants, NN3 8RG

Tel: 01604 659 788

Rilmac Scaffolding - Huddersfield
Heritage Exchange, Wellington Mills, Plover Road, Lindley, Huddersfield, HD3 3HR
Rilmac Holdings LTD
Crofton Drive, Allenby Road Industrial Estate, Lincoln, Lincolnshire LN3 4NJ

Tel: 01522 531711
Fax: 01522 510291

What Our Clients Say
"A brilliant job, even quicker than I thought. Thank you very much."
Mr. Jones